Lana attended our Neath Port Talbot Recruitment event. Lana took the leap from her job in the food industry to work and retrain in construction. In 2010 Lana began working with Atkin Trade specialists undertaking a plant apprenticeship, whilst also working on obtaining her NEBOSH qualification behind the scenes.

In 2020 Lana passed her NEBOSH exam and secured a permanent role with Rob Morris Groundworks who plan to train and nurture Lana to manage their in house health and safety.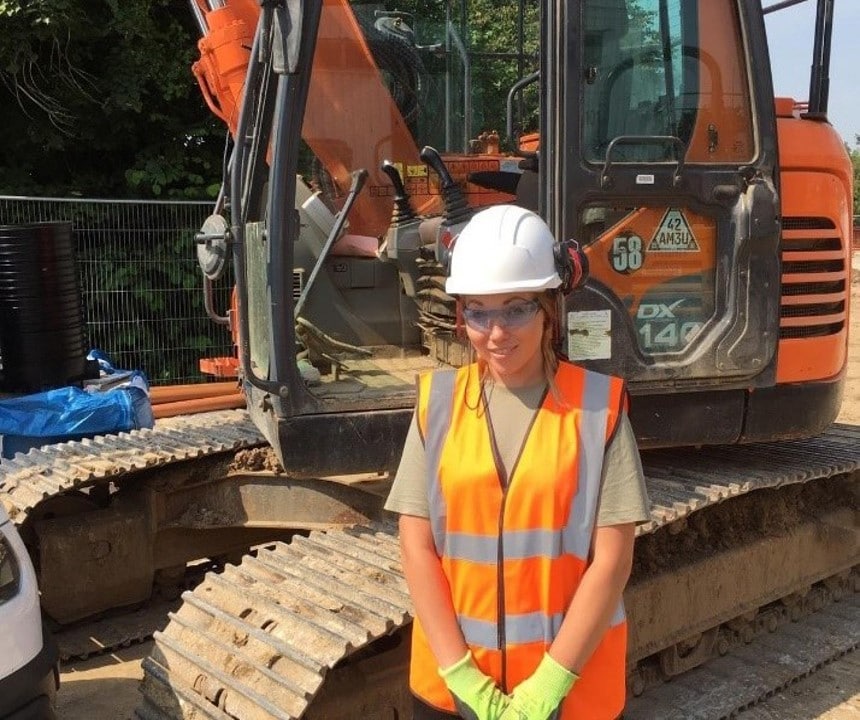 Lana posted on LinkedIn –
"I can now officially say I've finally passed my NEBOSH exam! I started this course when I worked in McDonald's, I had zero experience of what it was asking for other than reading from a book. The first attempt I failed and it really upset me. I decided to quit being a manager and become an apprentice but within the construction industry.
I am truly grateful to Encon Construction for the opportunity i was given. I got to work for Atkins Trade Specialists where I was involved with the construction of student
accommodations by using Metsec Metframe steel alongside cranes. I was recently taken on by Rob Morris Groundworks which has been a completely different ball game compared to my original trade.
During all this, working between 8-9 hours a day, Monday to Friday, I am also juggling my life of being a mum, keeping the house presentable and using my only two hours a day of free time persistently revising just to keep my knowledge up to date. I've had so much help from many people which I did not expect to receive.
Thank you for your support! Now onto the next course!"