Delighted to showcase our recently completed light industrial units at Lawns Industrial Estate, Rhymney. The project comprised of the development of 3 industrial buildings of 15 individual units, along with the associated site infrastructure and landscaping.
Developed in partnership with our client, Caerphilly County Borough Council, our supply chain and the project team – Hatcher Prichard Architects, GRAYS Consulting Engineers, Hicks Titley Partnership and AECOM.
The site saw the transformation of underutilised land in Rhymney into high quality, light industrial factory units as part of the investment in infrastructure in the South East Wales region.
This project has been made possible with funding from Caerphilly County Borough Council and the European Regional Development Fund through the Welsh Government.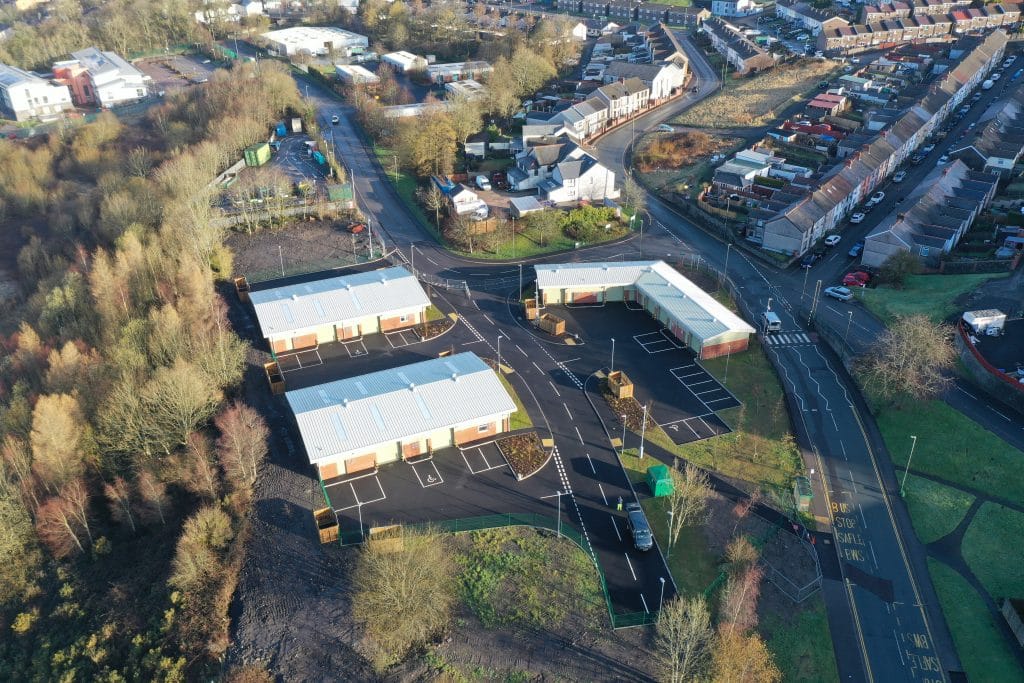 Drone photographs and videos by Aled Thomas