Encon Construction have recently been awarded the contract to deliver Porth Transport Hub on behalf of Rhondda Cynon Taff Council. In collaboration with our client Rhondda Cynon Taff Council, Encon Construction are holding a virtual Meet the Buyer event on 16th February 11.00 am – 12.00 pm. For the Porth Transport Hub project we are targeting procuring a local supply chain from the Rhondda Cynon Taff region and the surrounding areas. We have the following supply chain opportunities:
Intumescent Painting
Brickwork/Blockwork
IPS & Cubicles
Screed
Internal Partitions & Ceilings
Carpentry & Joinery
Balustrading & Handrailing
Decoration
Ceramic Tiling Floor Finishes
Mastic Sealing
Air Testing
Acoustic Testing
Glazing Manifestations
Builders & Sparkle Clean
Asbestos Removal
Fencing & Railings
Kerb Laying
Block Paving
If you would like to find out more about the project and the opportunities available, please register via Eventbrite to confirm your place. Following on from the Meet the Buyer event, suppliers will also be offered the opportunity to have a one-to-one meeting with our commercial team, to discuss the packages further. Time slots will be available 1 pm till 5 pm on the 16th of February. Please see link here to the Eventbrite page to access the event on Teams.
Once registration via Eventbrite has taken place, we will back in touch with the offer of a one-to-one meeting via TEAMS, to meet with our commercial team to discuss individual tender packages.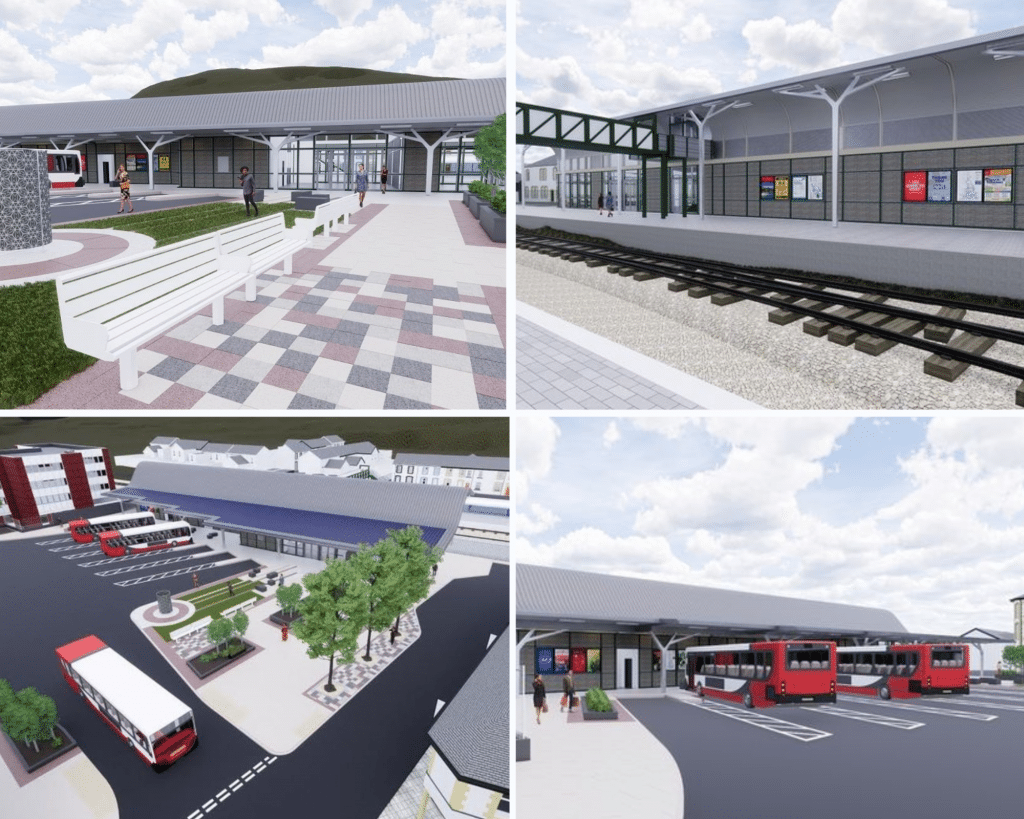 About the Project
The contract will be delivered in partnership with our client Rhondda Cynon Taff Council and their lead design team and consultancy, Capita Redstart.
The Transport Hub will create an integrated bus and rail interchange for Porth, located at the existing railway station. It will be a modern and attractive hub at the heart of the Town Centre, providing seamless travel across bus and rail. The development will also include electric vehicle charging points, a taxi rank, cycle stores and several upgrades across the local Active Travel network.
The Transport Hub project will make a huge difference to the efficiency of public transport in Porth, which is strategically situated as a gateway to both the Rhondda Fach and Fawr. It will be built in advance of high frequency fast trains running four times an hour in Porth via the South Wales Metro from 2024 and deliver a coordinated transport experience across bus and rail.